적위도위성
Our Mission
settings_input_antenna
NEXT GEN
Develop Next Generation Wireless Broadband Systems
travel_explore
GLOBAL REACH
Bring the reach of the global internet to underserved suburban areas and rural communities
tips_and_updates
LOW COST
Technologies that are low cost and low power consumption
Curvalux Introduction
wifi
Curvalux is a Patented World's Highest Performance Wireless Broadband Access System
speed
Curvalux Products are Superior to Fiber, 5G and Satellite for Urban, Rural and Remote Regions
diversity_2
World Leading Telecommunications Customers are Signing on to Curvalux
partly_cloudy_day
Curvalux is Powered by the Sun
Curvalux Beam Forming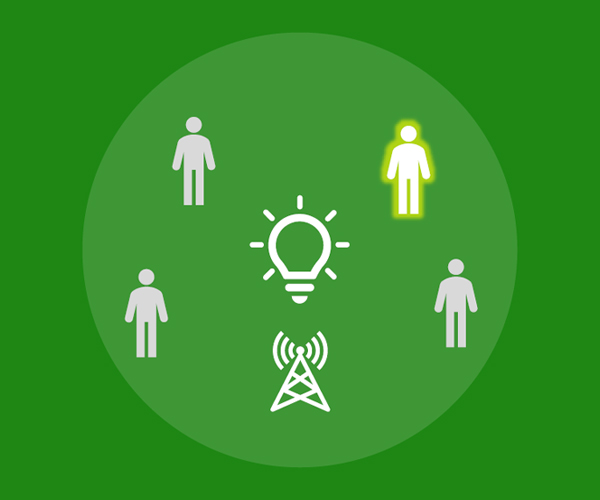 Current Wide Beam Antennas
Similar to a light bulb send signals everywhere wasting power and providing limited range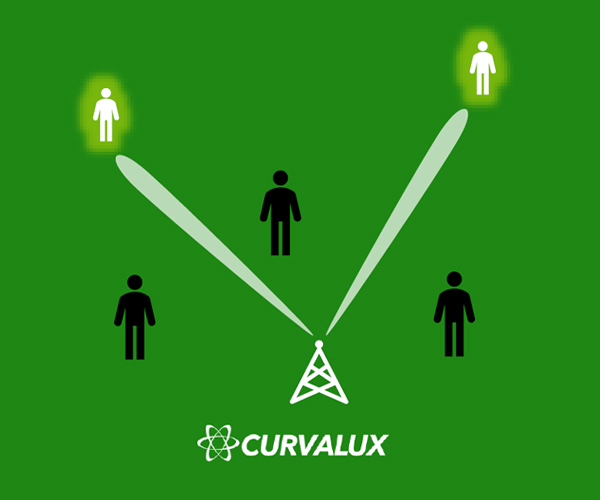 Curvalux Software Defined Phased Array Antennas
Similar to laser beams that are directed using much lower power and providing longer range
Curvalux Vs Competition
battery_low
90% less Electrical Power
savings
1/10th Cost / Gbps
The True Potential of Curvalux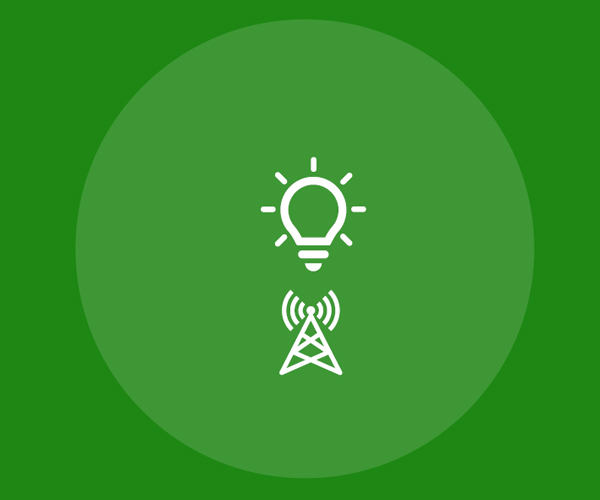 Current Wide Beam Antennas
Spectrum is Used Only Once 5G <10 Gbps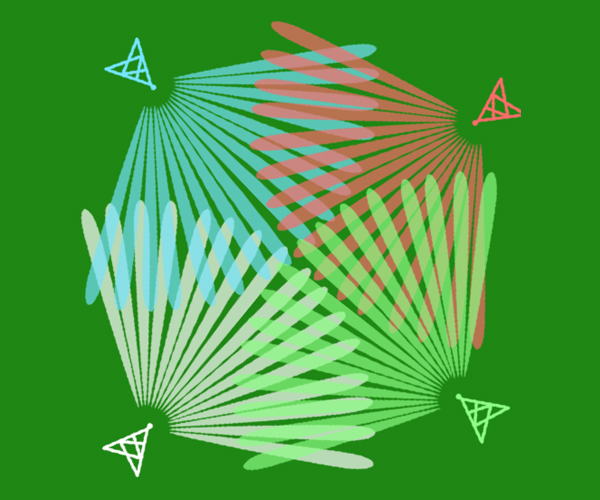 Mass Deployment of Curvalux
Spectrum is Used Unlimited Times
4 Towers = 1 Tbps
40 Towers = 10 Tbps
400 Towers = 100 Tbps
Future Evolution of Curvalux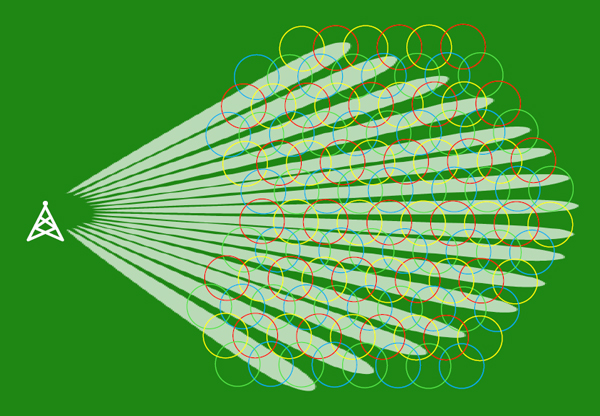 Curvalux 5: MobileMux 4 & 5G signals carried on Curvalux 3.1
Increase Mobile Network Capacity by 100 times (Patent Filed)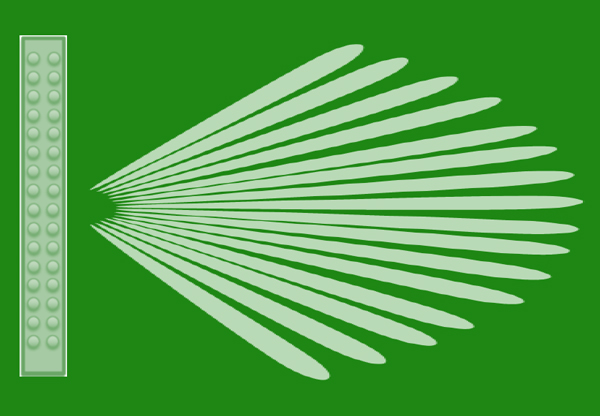 Curvalux 4: Mobile Multibeam Antenna
30 dBi Directivity & > 8 Beams 1/10 th Power Consumption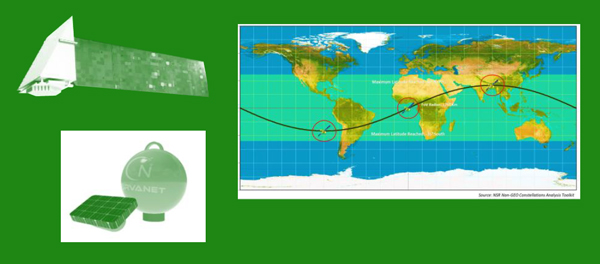 Curvalux 6: Curvanet
480 LEO Satellites ~ 10 Tbps $100 User Terminals, 3B people
Multibeam Multiverse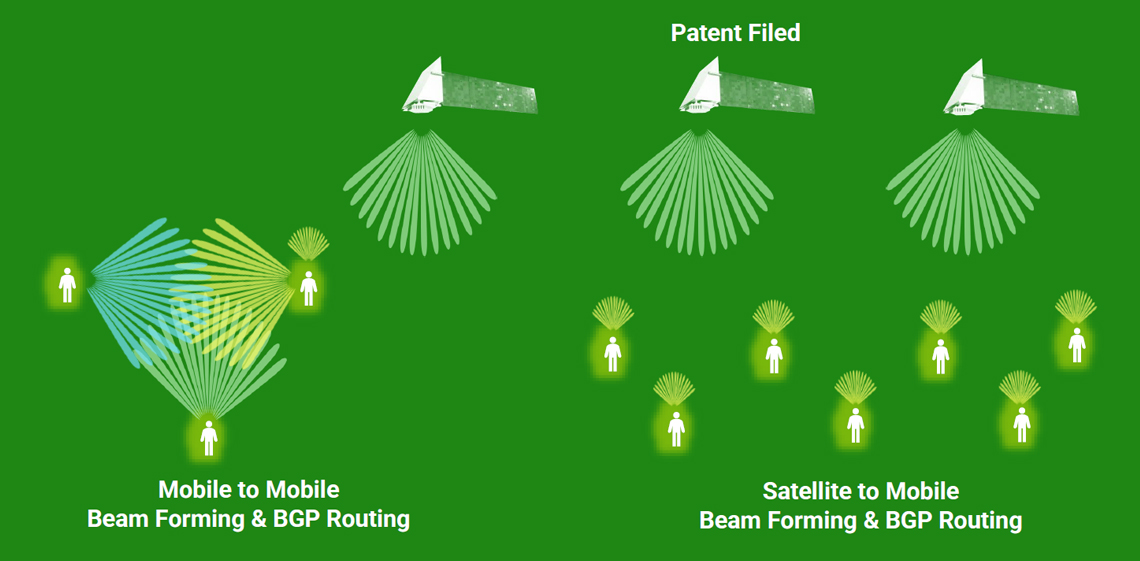 Market Opportunity & Challenges of Connectivity
language
3.2B Lack Internet Access
warehouse
Over 30M Americans Lack Broadband Connectivity
lan
Global Telecommunications market is $1.7TN
$1TN in wireless & $0.7TN fixed line
$200BN in wireless Opex & $300BN Capex
apartment
Fiber optic cables require time and costs to secure Right of Way 5G and other wireless systems cannot match fiber economics
house
4G capacity insufficient for broadband services to homes 5G uneconomical in suburban areas Fiber backbone availability limited
factory
Current satellite services are too costly Lack of electricity restricts deployment of wireless towers Fiber backbone uneconomical / logistically impossible
Curvalux Solutions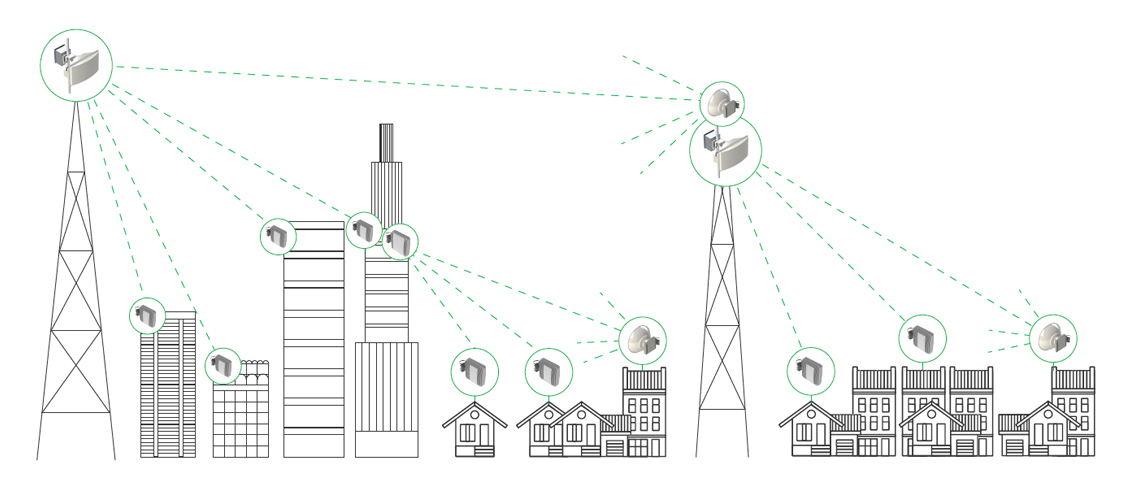 Curvalux 2.0 (5GHz unlicensed)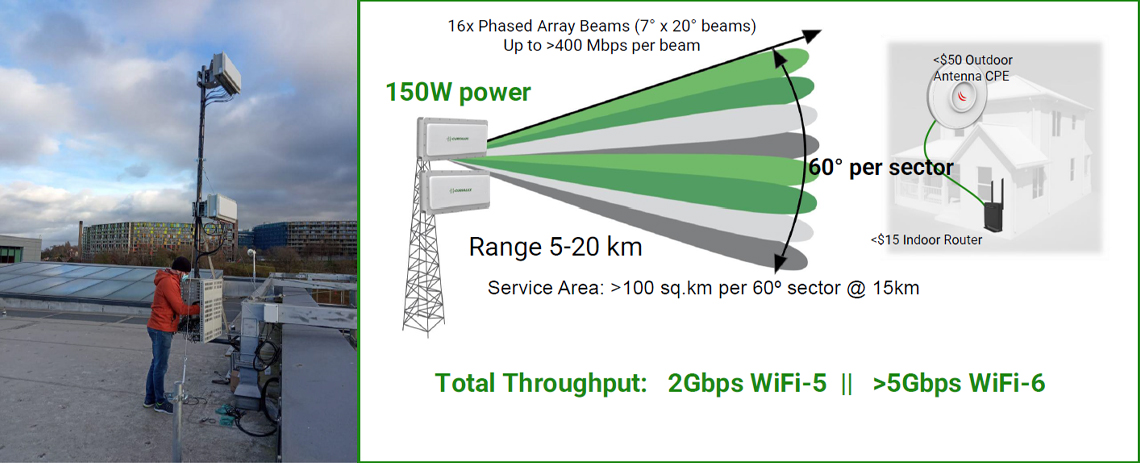 Curvalux 2.0 CPE (5GHz unlicensed)

Curvalux Advantages
Curvalux is a globally patented advanced multi beam phased array wireless broadband access system that is superior to 4G & 5G for WBA
Curvalux achieves high system capacity by creating multiple beams with unmatched signal strength
Curvalux Generation 1 & 2 operates in unlicensed Wifi band 5 to 7 GHz
Curvalux Edge Nodes generate 16 high capacity beams with over 5 Gbps of capacity
Due to beam isolation Curvalux is highly tolerant to interference
Curvalux supports the 802.11AX standard with all CPEs and Wifi devices supported
Over 500 Mbps can be delivered to Wifi Smartphones 500 meters from the tower providing better performance than 5G
200 Mbps speeds achieved over 2 km to low cost user terminals (CPEs)
World leading mobile operators want to adopt Curvalux to do LTE offload of their networks
Curvalux's proprietary antenna systems dramatically reduces system power consumption for wireless towers
4G and 5G systems consume more than 10 kilowatts of power per tower
Curvalux only consumes 150W of power enabling a 100% solar based solution
Power generation and operational costs are one of the largest inhibitors of mobile penetration into rural areas where electrical power is largely not available
Over 1 bilion people today are without power and additional 2 bilion have unreliable power
Mobile operators will use Curvalux to expand wireless broadband services into rural communities cost effectively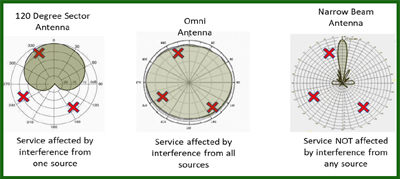 4G / 5G MIMO Widebeam vs Narrow Beam of Curvalux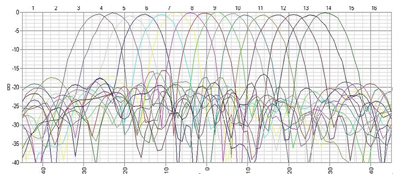 Curvalux is 16 Narrow Band Antennas from Edge Node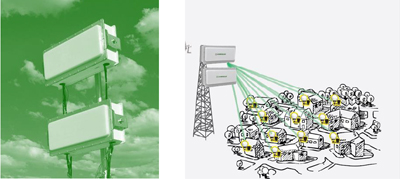 Curvalux Edge Node / One Edge Node Supports Over 1,000 users
Curvalux 2.0 vs. Wifi Competition
A global mobile operator compared the Curvalux technology to other fixed wireless technologies and their conclusions were:
More beams (16)
Antenna: Narrow beam with higher directivity, range, and throughput
Flexibility and Scalability:

Interoperability with any Wifi Access Points Can configure the number of beams to operate Can dimension the system based on pop. density

Availability of low cost CPEs
Better interference mitigation
Other FWA vendors are only offering vertically integrated wide beam access points (APs) with high-cost consumer premises equipment (CPEs) for low subscriber installations (below 100 users)
Curvalux is interoperable with any Wifi standard APs and CPEs
Curvalux directly supports communications with any Wifi enabled device or smartphones
Each Curvalux sector can support 1,000 physical receiver users per Edge Node and over 2,500 subscribers
| | | | | |
| --- | --- | --- | --- | --- |
| Support MIMO | Yes | Yes | Yes | Yes |
| Phased Array Multi-Beam Antenna | Yes | No | No | No |
| # of Beams | 16 | 1 | 3 | 4 |
| Prone to Interference | No | Yes | Yes | Yes |
| Price of Customer Premise Equipment | <$50 | $300 | $150 | $500 |
| Compatible with any Wifi AP, CPE, smart phones | Yes | No | No | No |
Curvalux 2.0 Proof of Concept Trials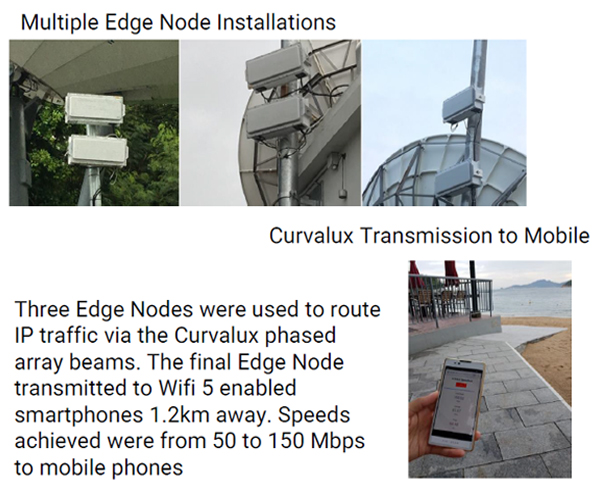 Curvalux PoC Wifi 5 Testing in Hong Kong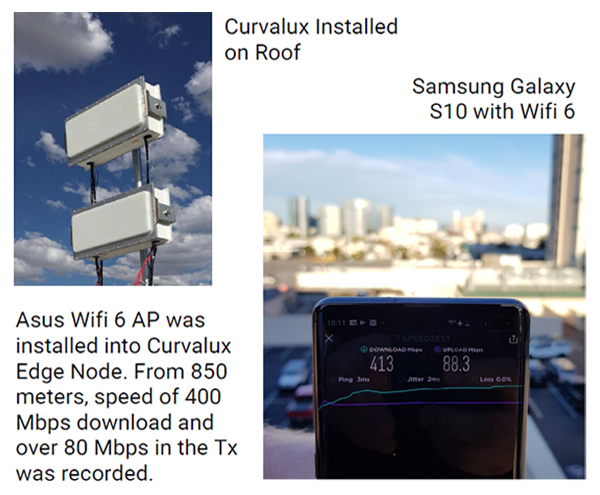 Curvalux PoC Wifi 6 Testing in Las Vegas
Global Proof of Concept Trials Underway Indicate Strong Demand
The Company has validated its technology through extensive trials and has built a robust sales pipeline with major global telecom operators
emoji_objects
Successful Proof of Concept ("POC") trials across Asia, MENA, North America, Europe and Middle East markets with top tier global telecom operators
timer
Strong interest for POCs from major telco players, with over 11 trials scheduled through end of 2021
settings_input_antenna
Commercial orders with Tier 1 mobile operator commenced in March 2021, expected to initially rollout to 354 towers nationwide
settings_input_antenna
Mobile operators in sales pipeline represent 35%+ of the ~6.5BN in total global mobile subscribers (excludes China)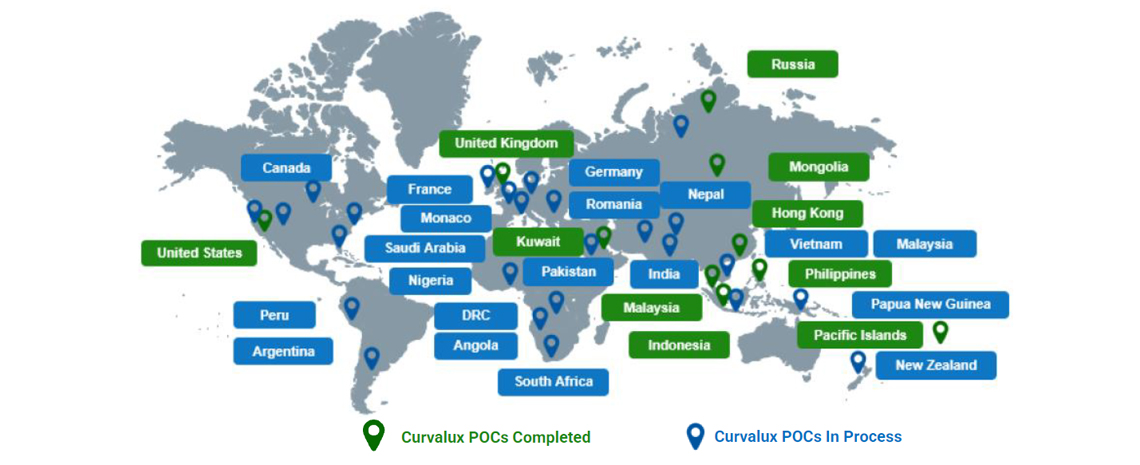 We saw the successful demonstration of Curvalux's last mile Wi Fi service in rural areas. We were impressed by its download speed, easy set up and operation, as well as its stable performance even during heavy rains.
Danny Li, Co Owner & CTO, HKBN
Curavlux 2: Globe Telecom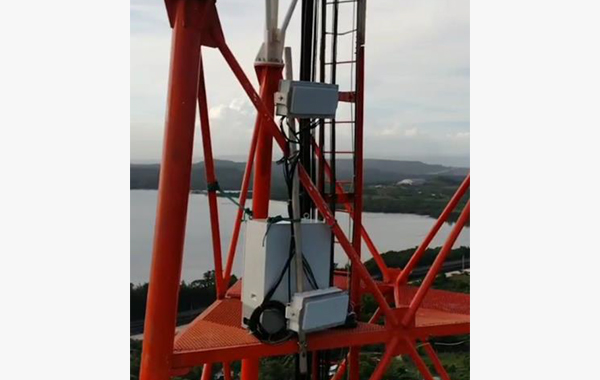 Curvalux Roll out Philippines
Globe Telecom is No. 1 Mobile Operator in the Philippines unit of Singapore Telecom.
Plans to roll out Curvalux on 40% of the towers to cover bottom 50% of the Income Level (~40M People)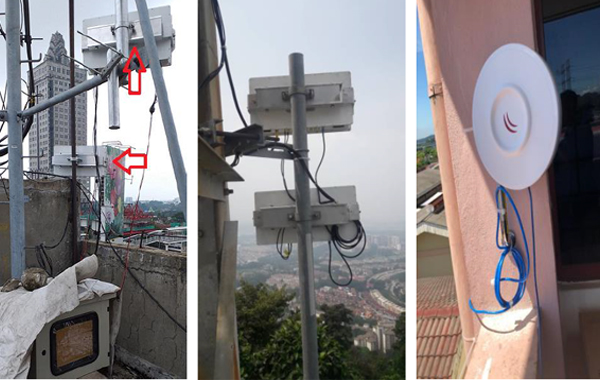 Best Wi Fi for Social Impact Award 2021
Winning Entry: Curvalux UK Ltd. and Globe Telecom for Sustainable Fixed Wireless Access solutions to connect billions of unconnected around the world
"This is an interesting solution to connect people in developing countries who have no internet access because they are in hard to connect areas comprised of small islands and rural areas. I am most impressed with the $40 CPE."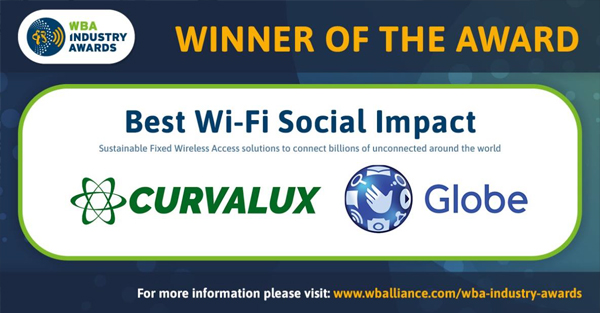 Curvalux 3 Edge Node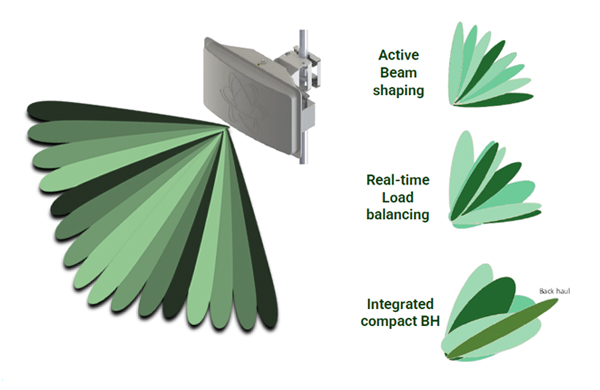 Launching Q1 2022
24.5 27.5GHz, 26.5 29.5GHz, 31GHz , 37 40Ghz
Modular and scalable sector architecture,
Up to 32 beams per 120 degrees sector
Dynamic load balancing beam management
Up to 50 Gbps total throughput per sector
Very High spectral efficiency 80Bit/sec/Hz/sector
Long distance and high availability , Up to 55dBm EIRP per beam
Peak capacity of 2Gbps per user (over 160MHz
Low power consumption , dynamic energy saving mechanisms
Up to 20 km range (high EIRP and parabolic antenna on CPE) rain zone and availability dependent
Integrated FWA and backhaul
Curvalux 3 Network Elements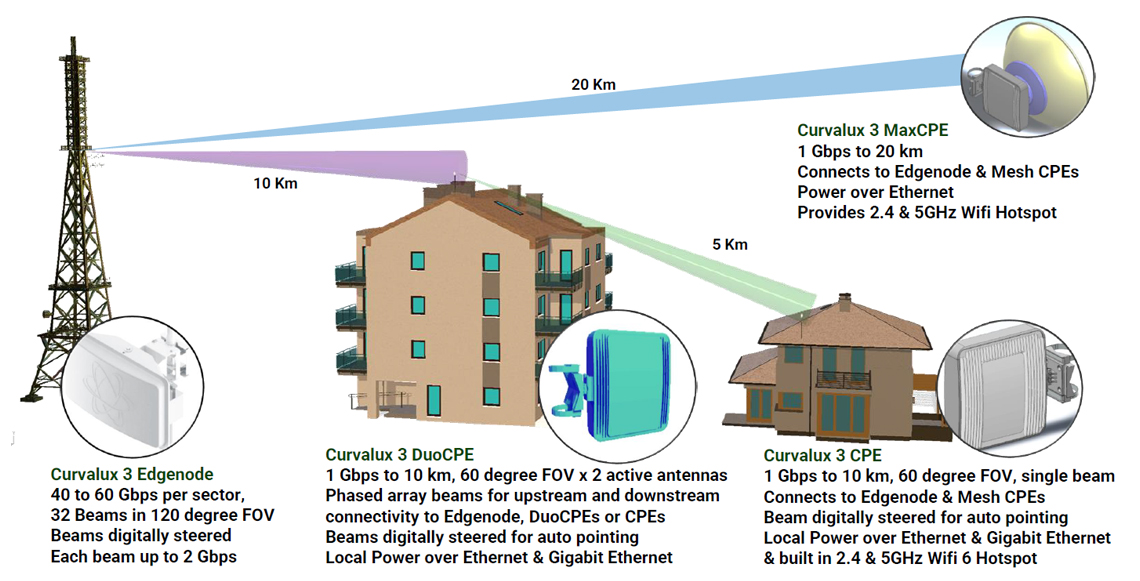 Curvalux 3 Duo CPE (2mmW Beam Former)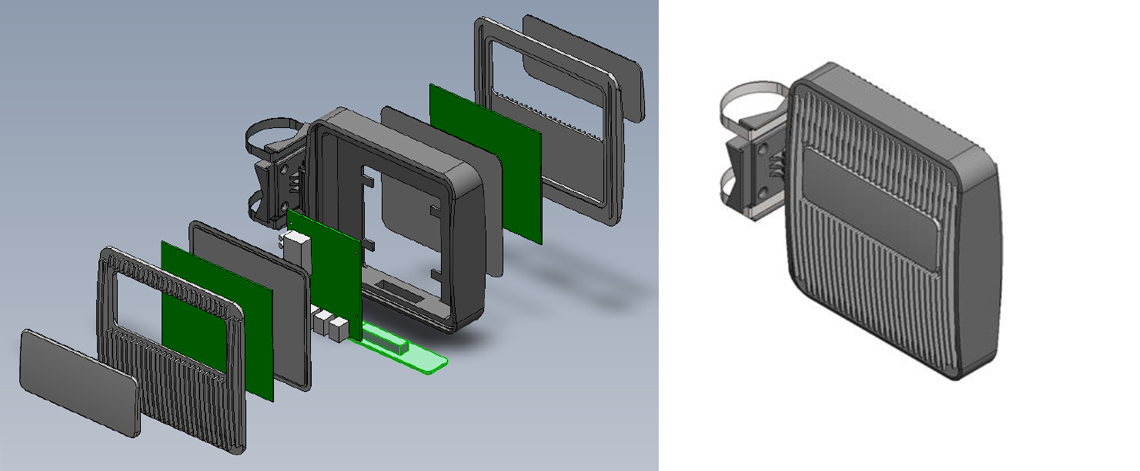 Curvalux 3 Max Edge Node & CPE (24 inch) 41 dBi Dish Antenna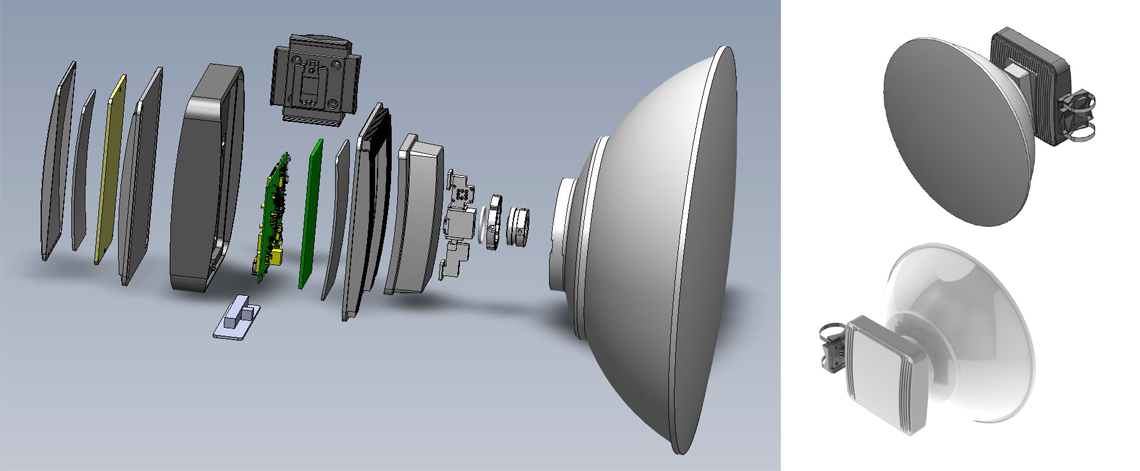 Curvalux 2 & 4: Non LOS Solution
Curvalux 2 & 3 CPE 100 to 1 Gbps 20 km with Line of Sight with External 2.4GHz Antenna 1 to 2km NLOS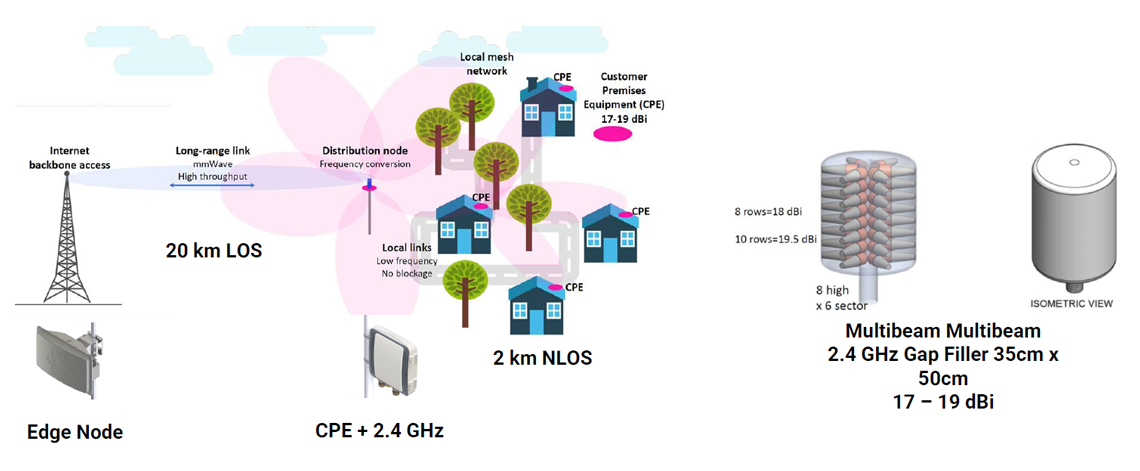 MobileMux : Curvalux 3 for Mobile Networks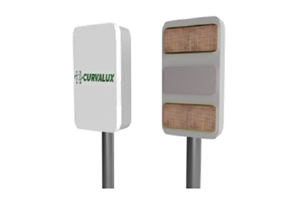 Curvalux3
World's highest capacity wireless system
120 field of view with 32 active beams
Active beam steering
64 Gbps of capacity
Supports TDD & FDD Baseband
Built in WiFi 6 baseband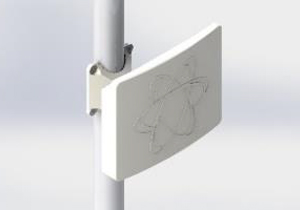 Curvalux3 CPE
Provides up to 2 Gbps 5 km to the tower
Active beam steering to the tower
Mesh mode to connect other users without line of sight to the tower
WiFi 6 Baseband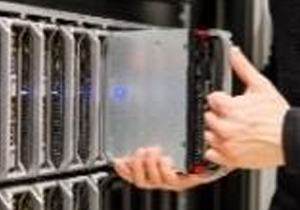 MobileMux
Installed onto existing 4G/5G towers
RANs are centrally located and managed
Upconverts mobile signals from the RANs to mmW
phased array beams using Curvalux 3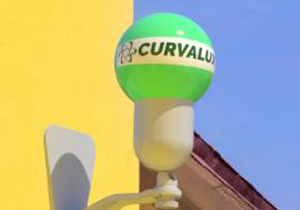 MobileMux Gap Filler
Down converts mmW modulated mobile signal to local area 50 to 100 meter coverage
Low cost and replaces a mobile tower
Allows x50 fold increase in mobile services from
existing towers at 1/100 th the cost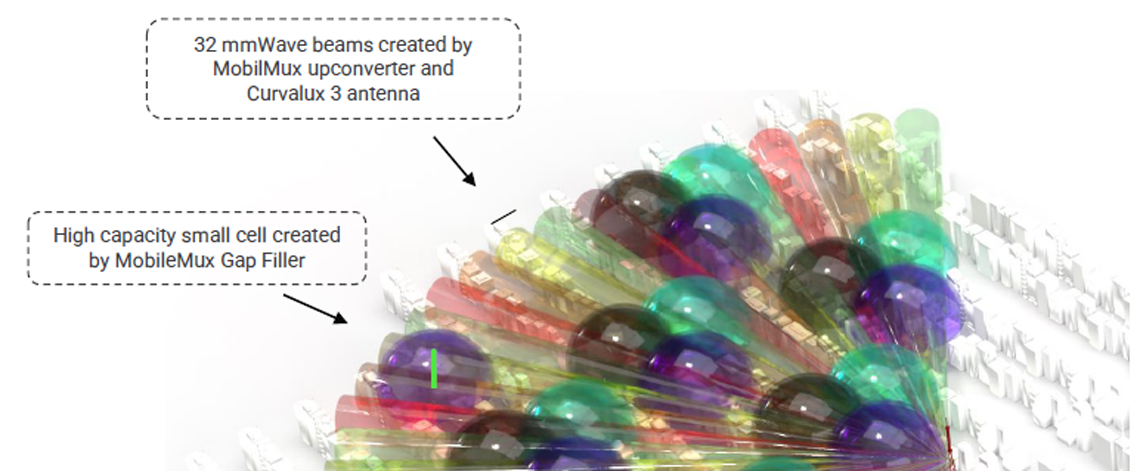 Curvalux is Green, Eco Friendly