글로벌 마케팅 분야
Semiconductor
Geehy
Geehy Product
Focusing on Long-life Cycle Products
Smart Home

MCU&BLE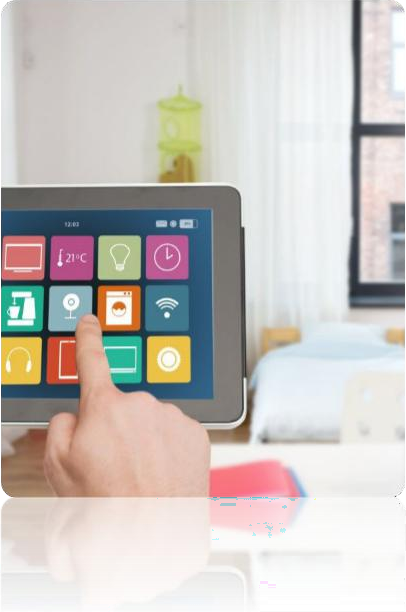 Consumer Electronics

MCU&BLE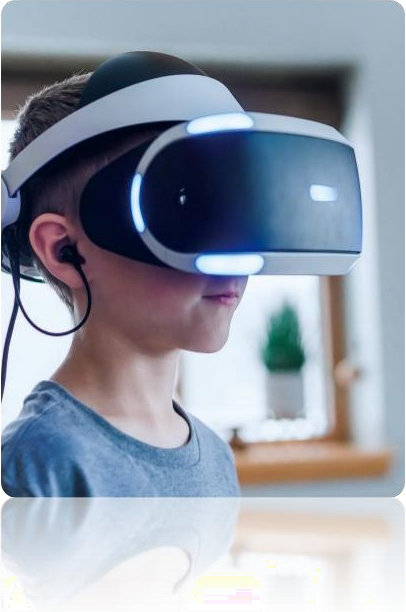 Automotive

MCU, Security MCU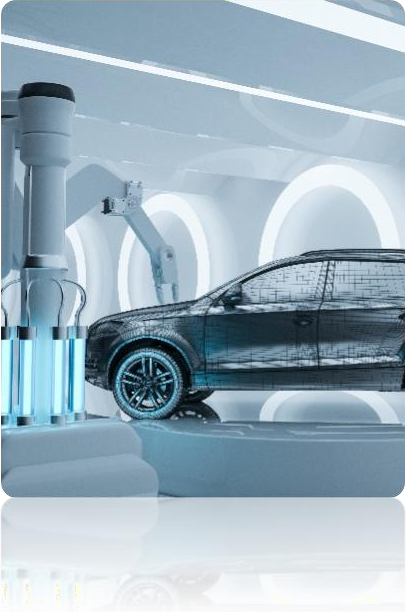 Industry Control

MCU&SoC-eSE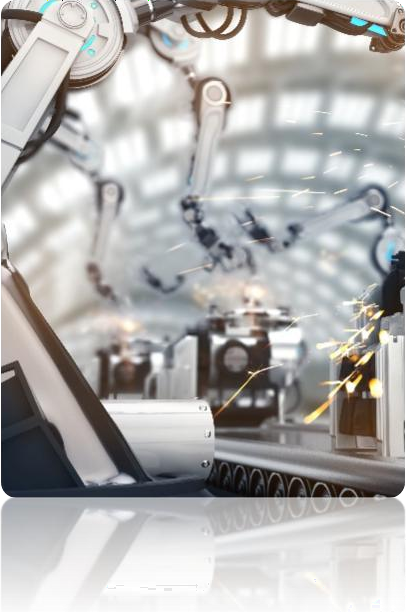 Smart Energy

SoC-eSE, MPU, Security MCU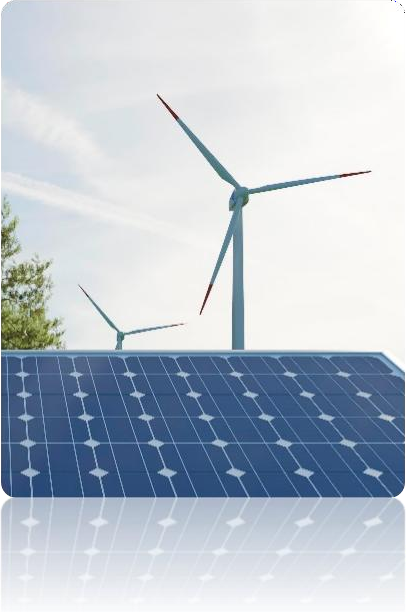 Communication Facilities

MCU&SoC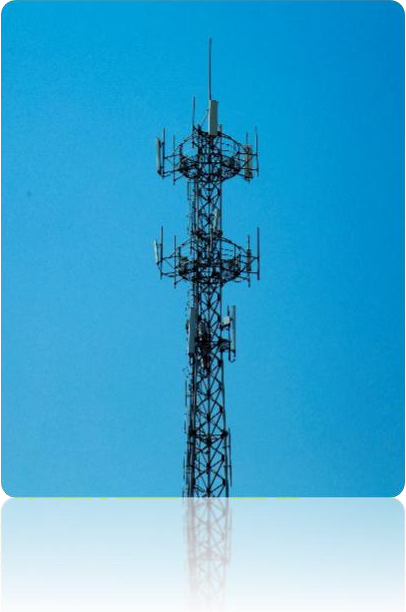 APM32 Roadmap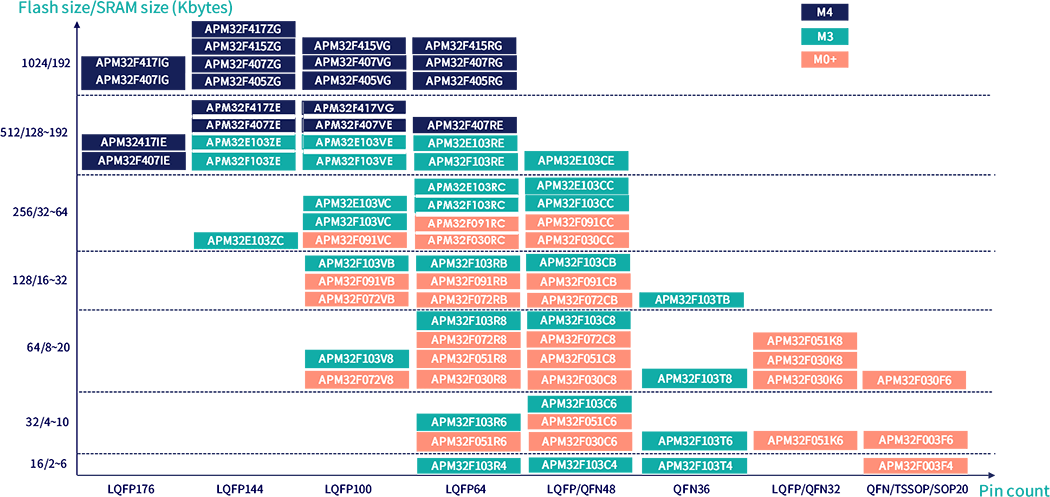 Geehy Target & Market Layout
Automotive & New Energy

Launched the automotive-grade MCU that complies with the

ISO26262

functional safety standard, and launched the automotive-grade sensors.

Strategic layout in

ECU market, BMS system, lidar applications

, etc.

In-depth cooperation with domestic OEMs and Tier 1 supporting factories, and full coordination in product definition, iterative upgrade and application verification.
Industrial & Security

Accelerate the research and development of

MCU/SoC, network communication security IC, mixed signal analog IC and sensor IC

.

Expand the application of products in the fields of

electric power, new energy, smart coal mine

, and

carbon neutrality

, and allocate more customer support and technical support resGeehyces.

Fully cooperate with partners in industrial application solutions and verification to form an controllable industrial chain in chip design, key IP, packaging, testing and production capacity.
Consumer Electronics

Keep up with market trends and use a broad product portfolio (

MCUs, sensors

) to meet the diverse needs of smart home market applications.

Focus on mid-to-high-end

smart home appliances, personal consumer electronics

with

customized

solutions.

Fully cooperate with customers in product definition, iterative upgrade and application verification to provide reliable quality, long-life-cycle products and services.
Geehy Roadmap (Industrial MCUs)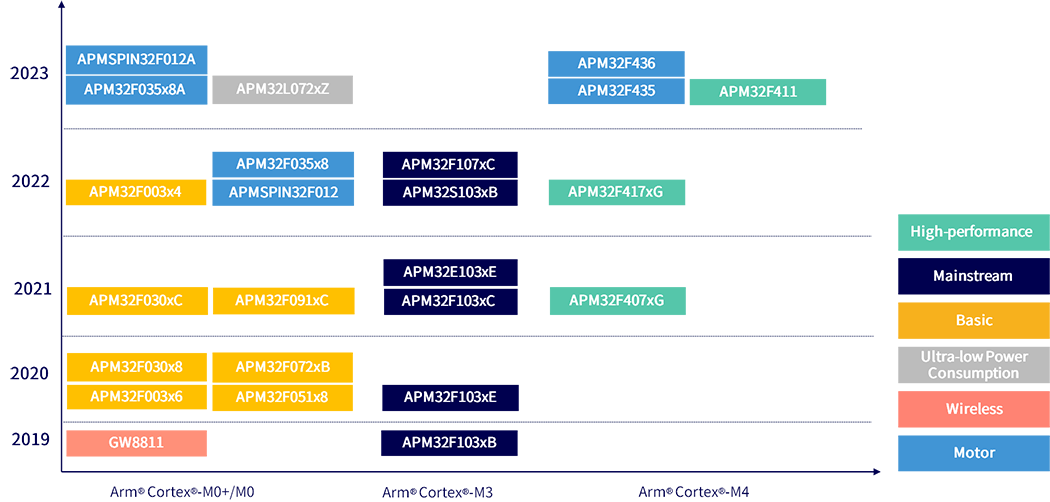 Geehy Roadmap (Automotive MCUs)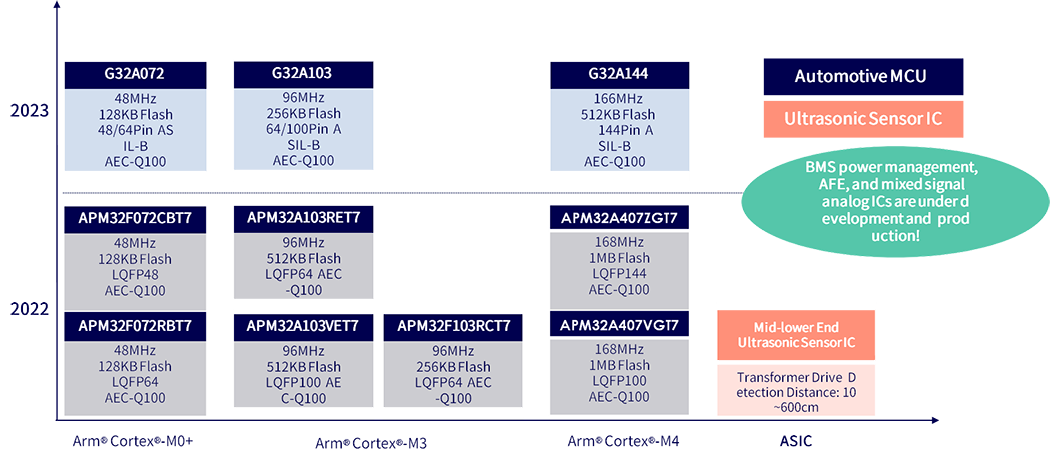 *A full range of automotive MCUs, passed AEC-Q100 automotive certification
Automotive & New Energy Layout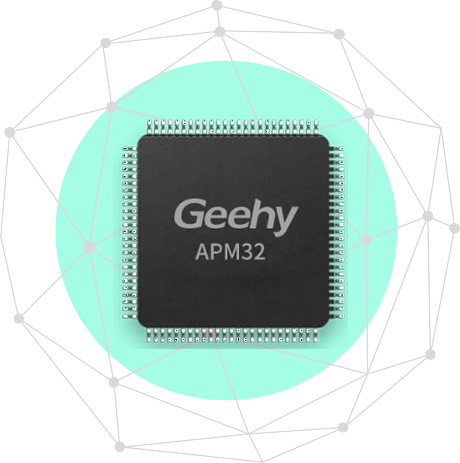 Layout of microcontrollers, sensors, and battery management for new energy vehicles
Automotive General-purpose MCUs
Automotive Dedicated Interfaces & Sensors

A full range of automotive MCUs, covering Arm® Cortex®-M0/M3/M4/M7 and A53 cores.
Comply with various automotive grade
certifications: such as AEC-Q100, functional safety (ISO26262) up to ASIL D.
Rich digital and analog peripheral interfaces and modules with independent IP.

Vehicle network interface ICs
Dedicated ICs for battery management
High-precision sensor signal processing
Dedicated encryption ICs for automotive communication
Dedicated ICs for automotive power

Automotive Dedicated MCUs

Solutions

A dedicated motor control IC that integrates MCU and LIN transceiver. The product integrates a variety of analog and digital peripheral interfaces, with full functions and small size
Automotive engine control dedicated IC with multiple Arm® M7 cores that meets ASIL D level

Overall solution for battery management
Motor Control Solutions
In-vehicle communication safety ground preparation solution
Reversing radar and autonomous parking radar product overall solution
Industrial & Security Layout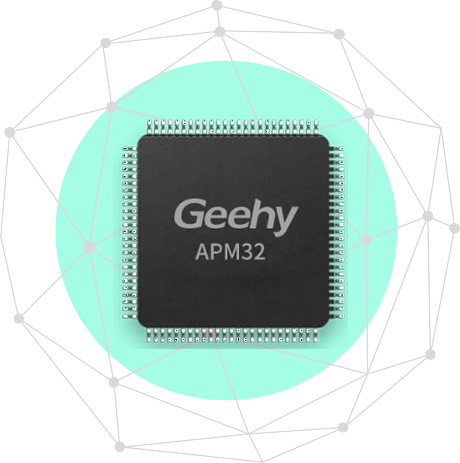 Achieve effective breakthroughs in key chips in the industrial field
Industrial Control MCUs
SoC-eSE Security Controller &
Network Communication IC

Arm® Cortex®-M0+/M3/M4 core
Industrial enhanced international standard
Operating temperature -40℃~105℃, ESD up to 8KV

IEC61508 SIL3 certified

Application Field: Motor drive, inverter, HMI, building control, elevator control, etc.

Based on the China's C-SKY multi-core security encryption architecture
Coprocessor: DSP/ASIP/NPU/GPU
eSE embedded security technology
Cryptographic security engine, trusted architecture

Application Field: Smart energy, distribution network equipment, numerical control devices, network terminals, printers, etc.

Industrial Servo Drive & Motor Control Solution
High Performance Mixed Signal Analog IC

Servo Drive

Control algorithm
Current loop bandwidth ≥ 3.2KHz, speed loop bandwidth ≥ 800Hz
Flexible software architecture and expansion space

Motor Control

BLDC motor control dedicated SoC
Motor control algorithm library

Application Field: Servers, inverters, CNC machine tools, industrial robots, industrial terminal equipment, etc.

High performance operational amplifier - electrochemical sensor
High-precision ADC, high-speed ADC architecture
Provide customized encryption design
Provide mixed signal analog and digital-analog hybrid IC and system solutions

Application Field: Intelligent hardware, industrial infrastructure, 5G base stations, communication modules.
Consumer Electronics Layout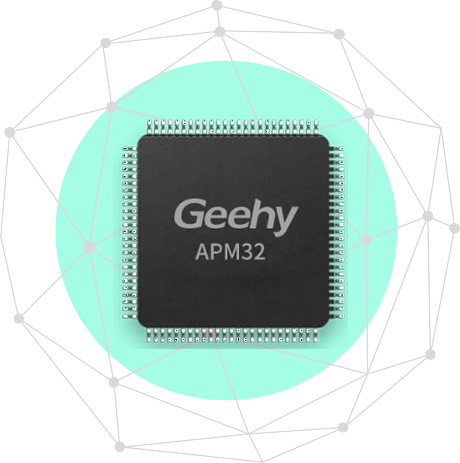 Promote energy- saving, efficient and intelligent development of high-end consumer electronics
High-end Consumer MCUs
BLE5.1 SoC
Motor Control Solutions

Arm® Cortex® -M0+/M3/M4 cores
Low power consumption, high performance, high stability
Operating temperature -40℃~ 105℃, ESD up to 8KV
IEC61508 SIL3 certified and USB-IF test certifiedv

Application Field: Smart home appliances, medical equipment, access control systems, smart lighting, etc.

Dual-core architecture: Arm® Cortex®-M4F + domestic CK802
Support AoA/AoD positioning, MESH networking, transparent transmission, OTA
Excellent RF characteristics and anti-interference performance

Application Field: Wearable devices, medical devices, location services, human-computer interaction, etc.

BLDC motor control dedicated SoC
Motor Control Algorithm Library
Fast response speed, wide application range, low solution steady-state error
Pr ovide industry-specific production-grade reference designs

Application Field:
Inverter home appliances,
cordless vacuum cleaners,
fitness equipment,
electric bicycles,
power tools, etc.
APM32 ToolChain
Development Tools


Operating System
| F103/F407 | F103 |
| --- | --- |
| | |
Hardware Tools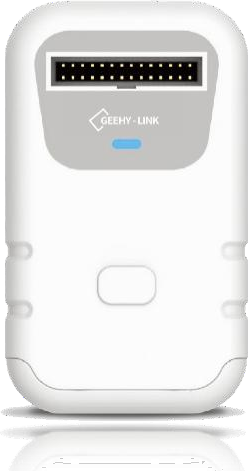 The Geehy-Link is a CMSIS-DAP compatible debugger/ programmer which allows developers to debug applications from a host computer directly to an APM32 via a micro-USB cable.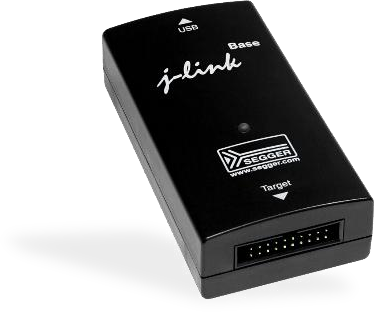 Support development
via the J-Link emulator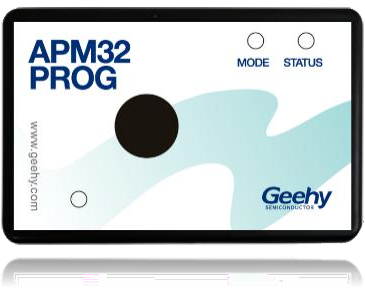 The APM32-Programmer is a stand alone programmer for use with the APM32-PROG UI software application. This device allows a user to execute several operations to manipulate the contents of the internal flash within an APM32.